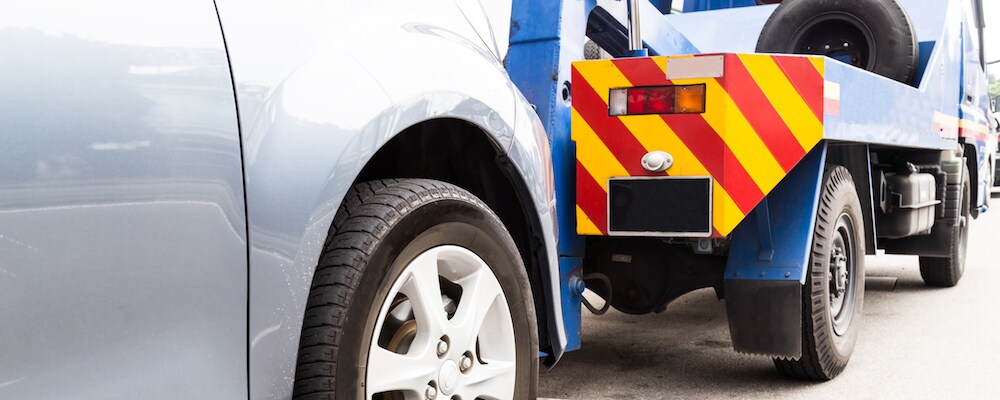 Your safety is of the utmost importance - and that's why every new Hyundai vehicle is included with 24/7 roadside assistance for 5 years/unlimited miles. No matter where you venture, you can feel confident you're backed by one of the best roadside assistance programs in the industry. Read on to learn more about Hyundai Roadside Assistance, what's covered, and how to request help!
Which Services Are Covered?
Hyundai Roadside Assistance gives you peace of mind, even if you're hundreds miles from home. Here's what you can expect:
Towing: If your vehicle is inoperable due to an accident or breaks down, Hyundai Roadside Assistance will tow it to the nearest Hyundai dealership for repairs.
Keys Locked in Car: Most drivers do it at least once or twice. With roadside assistance coverage, locking your keys in your car won't ruin your day.
Flat Tire: Emergency tire changes are available should one of your car's tires become punctured or blow out.
Dead Battery: Hyundai Roadside Assistance can provide a jump if your car's battery dies while you're on the road.
Out of Gas: If you run out of gas, a technician will bring you enough fuel to get you safely to the next gas station.
What's the Hyundai Roadside Assistance Phone Number?
The easiest way to request help is to call the Hyundai Roadside Assistance number: 1-800-243-776. When you call, be prepared to provide the following information:
Your name
Your car's Vehicle Identification Number, or VIN (you can find this on the driver's side dashboard)
Number of miles on your vehicle
The location of your vehicle
Description of the problem you're experiencing
Trip Interruption Coverage
No one wants their vacation to be cancelled due to vehicle problems. When you have Hyundai Assurance, you're covered while you wait for your car to be fixed. If you're over 150 miles from your home in St. Peters or O'Fallon and your vehicle can't be driven overnight due to a repair, Hyundai Roadside Assistance will reimburse you for costs like lodging, transportation, and meals.
Learn More About Hyundai Roadside Assistance from Suntrup Hyundai Wentzville!
Do you have additional questions about Hyundai Roadside Assistance? Contact us or visit us in Wentzville to learn more about our new vehicle inventory and your coverage options! Be sure to ask about our service specials, so you can take care of issues like a faulty battery before you head out on the road.