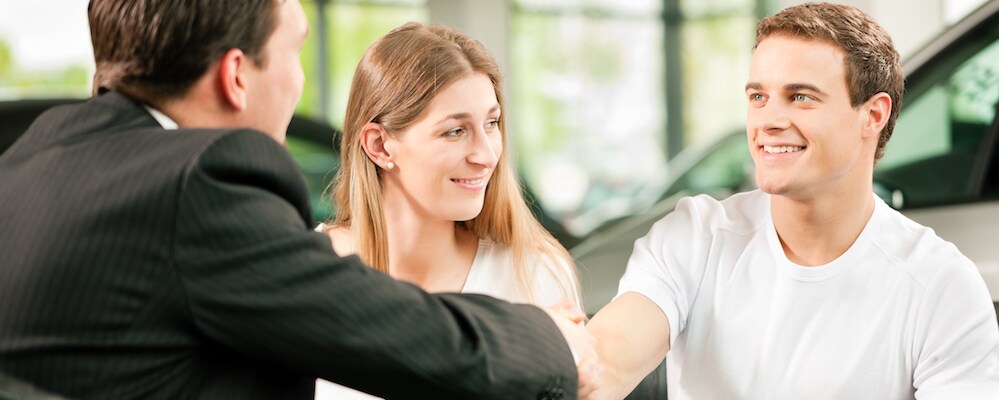 It depends; the answer depends on your situation and the dealer through which you're trying to finance. It's possible to get approved for a car loan with a credit score of 600, for example, but you'll have to meet special Hyundai finance requirements. Additionally, you likely won't have a shot at low interest rates. To help O'Fallon shoppers plan ahead for their next new or used vehicle purchase, the Suntrup Hyundai Wentzville finance center has put together the following guide to bad credit financing.
How to Improve Your Chances of Getting Approved
If your credit history is less than perfect, but not poor, you may be able to get approved if you meet the following requirements:
Proof of Employment: If you have an average or low credit score, showing that you have a full-time job and earn $1,500 to $2,000 a month before taxes can greatly help your chances of being approved for an auto loan. Paycheck stubs and tax return copies may be requested to verify your income.
Proof of Residency: Have you lived at your current residence for at least six months? If so, that fact could work in your favor, as it shows commitment and financial stability. It's also an advantage if you own a home.
What to Do if You're Concerned About Your Credit
Whether you meet the above requirements or not, consider the following options before you apply for a loan:
Work On Your Credit Score: This may seem obvious, but if you don't need a vehicle immediately, try to improve your credit score before you apply for financing. If you have outstanding balances on credit cards, loans, etc., work on paying them down before attempting to finance a car.
Consider Financing a Used Car: Used-car financing offers credit-challenged car buyers more options. Instead of a brand-new Hyundai Sonata or RAV4, consider a used or certified pre-owned model. You won't have to borrow as much money, which could be the key to approval.
Work with the Auto Finance Experts at Suntrup Hyundai Wentzville!
If you have questions or concerns about your credit, contact us at Suntrup Hyundai Wentzville for answers. We routinely help St. Peters and St. Charles drivers find and finance their dream cars. Our team can also introduce you to affordable options like our under-$10K inventory and pre-owned vehicle specials.